Casa Tanas
Beautiful Villa elegant and rustic, surrounded by greenery, in a large publicly owned land.
It has a large garden
It has a large garden with private swimming pool (11x5) to the total exclusive use of guests, a barbecue, a sandbox for children and a paved terrace with a splendid view over Lake Garda. The house has four rooms of 170 square meters, can accommodate up to 9 people and is spread over two floors.
The lake of Tenno
is situated at about 600 metres height, has a privileged climate which forms a meeting point between the air from lake Garda and that of the alpine inland of this lake.
It is an extremely romantic lake
The environment maintained its original features throughout the centuries. Optimal for path-walking, climbing and mountain-biking.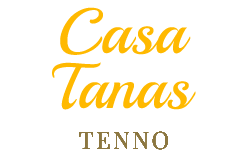 Prices
Prices per apartment per day week(up to 9 people)
LOW
SEASON
MIDDLE
SEASON
HIGH
SEASON
110-130 €
160-200 €
290-310 €
Extra Prices
Cleanings: € 60.00
Heating (on consumption): € 2.50/h
Extra household linen: € 15.00/pers
Supplementary bed/children: € 25.00
Quiet
Distance to the Tenno Lake is about 400 metres, possibility to do shopping, restaurants at about 200 metres, tennis grounds about 600 meters.
Apartments
The house comprises ground floor: a large living room and parlor with fireplace (approx 40 sq m), an adjacent kitchen, a bathroom with bathtub and a triple room. The second floor, with a beautiful wooden ceiling beams, consists of two large triple rooms and one bathroom with shower. The house is served by a central heating.